Transportation in Kigali is relatively affordable. However, if you're looking to enjoy your stay in the green-hilled city without leaving your apartment or hotel, plenty of options are available. Kigali is a dense city, so fun activities, popular destinations, and touristic attractions are compacted into a few Kigalian neighborhoods, most of which are easily accessible from your comfortable Kimihurura accommodation. Therefore, delivery of souvenirs, local art, food, and other services to your location can be easily arranged. There are plenty of ways you can still entertain yourself from your apartment or hotel room, in full immersion with the local culture. Below we have prepared the top three things to do at Ecoair Hotel and Apartments.
1. Surfing The Net Using High-Speed Internet (Three Optic Fiber Lines)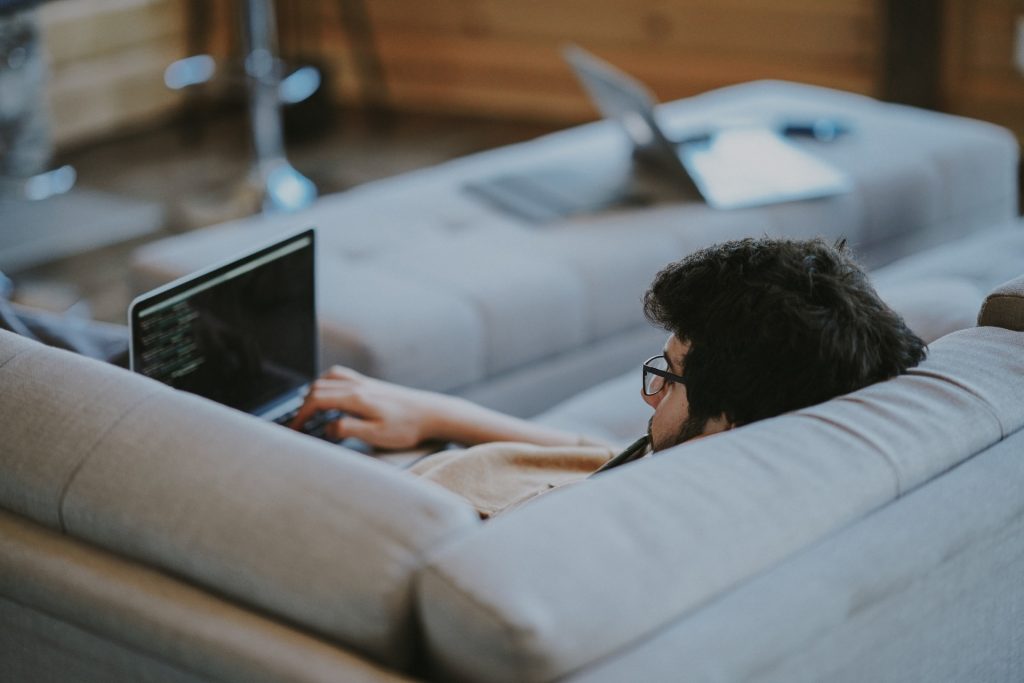 High-speed internet is no longer a luxury; it's a necessity. But when away from home, absolute comfort requires easy communication with those you love, access to your favorite forms of homely entertainment, and the ability to browse the web to discover the environment around you. EcoAir Appartments 's optic fiber Wi-Fi is fast enough that you could Netflix, chat, or chill with your loved one(s) on video call simultaneously without interruption or network instability. For ensuring availability of the high-speed internet, 3 optic fiber lines are installed. It provides the option to switch one to another in case of any temporary service interruption normally rare.
2. Ordering a variety of food (Petit Cafe on-site and neighborhood)
The appeal of apartment accommodation lies in the autonomy it gives you to cook and clean for yourself. For a full-fledged touristic experience in Rwanda, you'll want to discover the local cuisine in more ways than one: by both eating out and cooking one of the local delicacies, like ibiharage. The Ecoair Apartment Hotel is fully equipped with a stovetop and all the utensils and cutlery you would need to cook a gastronomic meal. For your groceries, you need only download the Vuba Vuba app, switch on your location, and order from local markets for freshly picked, typically Rwandan produce. Local food delivery apps feature a variety of restaurants from different cultural backgrounds and influences. To transport yourself out of Rwanda for one memorable eating experience, you can opt for any cuisine reminiscent of home. Whether you wish to eat Ethiopian Injera, Japanese Sushi, Malian Mafe, Italian Ravioli, or Texan Barbecued Steak, the local food delivery apps, which are available through both the App and Play Store will have you covered. There are different discount deals available through these apps every day, so saving on every order is possible. On average, delivery to your Kimihurura apartments will cost you $1.20 to $.1.70.
3. Things to do at Ecoair Hotel and Apartments: Ordering A Good Book
Discovering Rwandan culture isn't only about visiting museums, galleries, markets, or restaurants. It's also about learning the history and traditions of a country. There are plenty of bookshops in Kigali with literary, academic, and creative resources on Rwandan history and culture, and the majority offer same-day delivery to Kimihurura at a small fee. Your book might keep you entertained during a quarantine period, or give you more insight into the attractions you should be visiting.
With good network connectivity and assistance from the Ecoair staff, the time you spend indoors in Kigali can be just as pleasant as your exploration of the city. If quarantine guidelines or safety precautions require you to stay home or temporarily isolate yourself in your accommodation, you do not need to worry. The Ecoair Apartments, are designed and prime-located to ensure that even when social-distancing, all the fun you need can come to you.