The Ecoair Apartments are located in Kimihurura, a quiet but dynamic residential neighborhood of Kigali. Kimihurura sports plenty of trendy restaurants and bars, art galleries, and colorful shopping centers. Kimihurura is also within quick reach of the most sought-after sectors of Kigali and the attractions they offer. Whether you're looking to enjoy some luxury, discovery, or authentic local cuisine, Kimihurura is a pleasant and vibrant neighborhood choice. Here is a list of the top ten Kimihurura destinations that travelers love when they visit Kigali.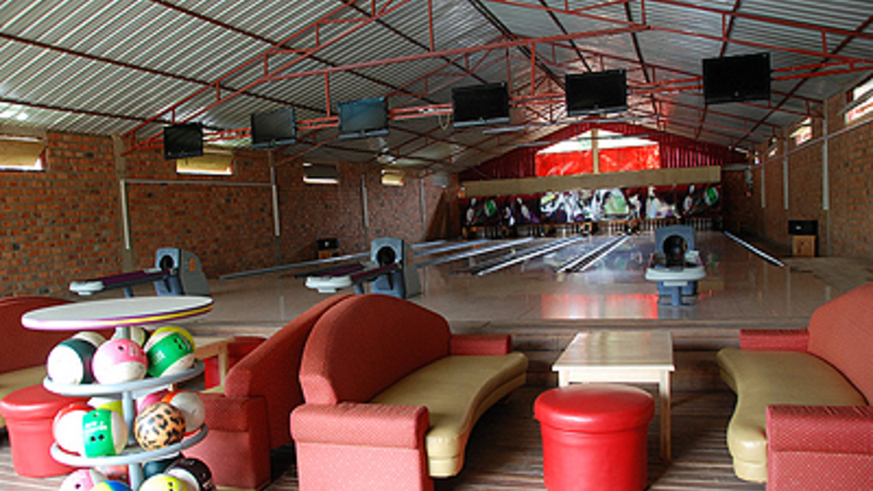 The Mamba Club located within a short walking distance of the Ecoair Apartments. The Mamba Club is an artistic mix between a sports bar, an art gallery, and a family activity hub. It hosts a swimming pool, a restaurant with a classically Kigalian menu with a continental twist, pool tables, and lush green gardens. The Mamba Club also serves as a hostel for adventurous tourists in between excursions, with its comfortable serviced rooms above the lounge area. Mamba has prevailed as one of the most popular touristic attractions in the city, because of its warm, hospitable atmosphere, affordable prices, and consistent service and food quality. There is no doubt that mamba tops our top ten Kimihurura destinations on this list.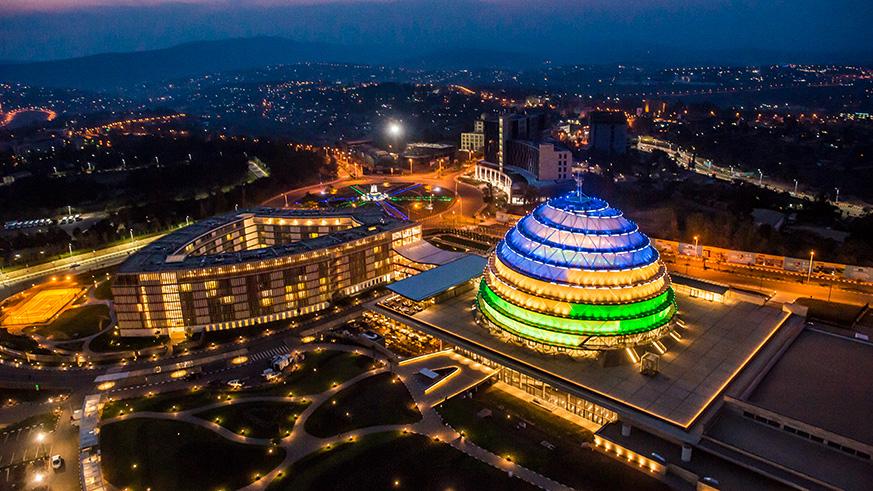 The Kigali Convention Centre is the jewel of the hilly city. This egg-shaped dome is nestled at the heart of the city, about 1.2Km from Ecoair. The Convention Centre's unusual, imaginative design is a national pride and shines with flag-colored lights visible across the city, every night. The Kigali Convention Centre is currently used to host important regional meetings, such as the ones that will take place in CTGRM 2021. At night, it also transforms into a popular concert venue, where international stars and acclaimed Rwandan idols have performed.
Meze Fresh is the go-to Burrito, Quesadilla, and Tacos spot for the Mexican food lover. Their savory, mouth-watering cuisine is authentically Mexican but uses fresh produce from local Rwandan markets. You can design your ideal Burrito at Meze Fresh, and enjoy daily discounts by ordering from them through local food delivery apps.
If you're looking for a place to unwind and pamper yourself, Le Spa Kigali awaits you within 2 miles of the Ecoair apartments. From manicures, hair treatments, and waxes to soothing massages, Le Spa will handle you with the attentiveness and care you deserve on your trip to The Hilly City. Le Spa is a unisex salon, therefore it offers a perfect relaxation experience for both you and your partner or any of your friends.
The Sundowner, like its name suggests, is a popular destination to bask in the golden East African sunset with an aptly-named cocktail in hand. Famous for its pizzas and legendary Sundowner cocktails, the bar offers the right mix of nightly clubbing fun and rustic restauration. It is one of the larger restaurants/bars of the kind in Kimihurura, therefore, it can comfortably host your parties, end of meeting events, or any other joyful celebration. The Sundowner bar is located within a 10 minutes' walk of the Ecoair Apartments.
Poivre Noir is a gastronomic French restaurant in Kimihurura. It features classic French recipes and boasts of some of the freshest organic produce and most fragrant spices in Kigalian restauration. For a tasteful lunch or dining experience within the comfort of your own neighborhood, the 6-7 minutes' walk from the apartments to the restaurant is entirely worth it. For larger tables, you may need to book a reservation up to a week in advance; however, intimate eating experiences are typically available for walk-ins.
Kigali Heights is one of the newer Kigalian attractions; however, it houses many of its most popular stores and restaurants. Kigali Heights combine your banking, clothes, accessories, gift, and food shopping needs with prime access to meeting rooms and conference halls. Kigali Heights is located within walking distance of the Kigali Convention Center and the 5-star Radisson Blue Hotel Kigali. We couldn't imagine Kigali Height missing on our top ten Kimihurura destinations list and we can't imagine you missing to hangout on this chilly spot in Kigali.
Uburanga Arts Studio features the best of the local arts scene. For classic Imigongo paintings, fabrics, and stunning sculptures, you'll want to visit this quaint and colorful studio in Kimihurura. Most artworks are available for sale and make for the best gift and memento purchases in the neighborhood.
The Hut restaurant offers a blend of African flavors and contemporary, American-inspired cuisine. Their Porky Pork thick-crust pizza is among the best comfort food offerings in town. The hut has a warm and welcoming atmosphere and offers creative "meal of the day" options that combine popular local meats, like Pork and Goat with modern soul food recipes.
The Radisson Blue Hotel offers some of the most stunning Kigali views. From its stunning azure pool waters to its fine dining offerings, the Radisson Blue Hotel is both ideals for your business lunches and glitzy brunches. The Radisson Blue Hotel is located within 2.5 miles of the Ecoair apartments, and 3 miles of the city center. Kimihurura is one of the most vivacious Kigali neighborhoods, and it offers activities to match. Whether you wish to walk, book a cab or hop on a "moto" to your activity of the day, Kimihurura offers you quick access to Kigali's most sought-after attractions. Although it's the last of our top ten Kimihurura destinations you could still make it your first on your list.
Read more about things to do at Ecoair hotel that doesn't require you leaving your accommodation here